Charm and contemporary design come together at the DoubleTree by Hilton Trieste.
A 4-star hotel in the heart of the historic centre of Trieste, a stone's throw from Piazza dell'Unità d'Italia, DoubleTree by Hilton Trieste welcomes you in a prestigious early twentieth century building, rich in art and history, expertly restored to create a space fully dedicated to hospitality.
In environments where the charm of Central European Trieste meets contemporary design, we offer elegant and comfortable environments, where our guests find the services and DoubleTree by Hilton's warm welcome.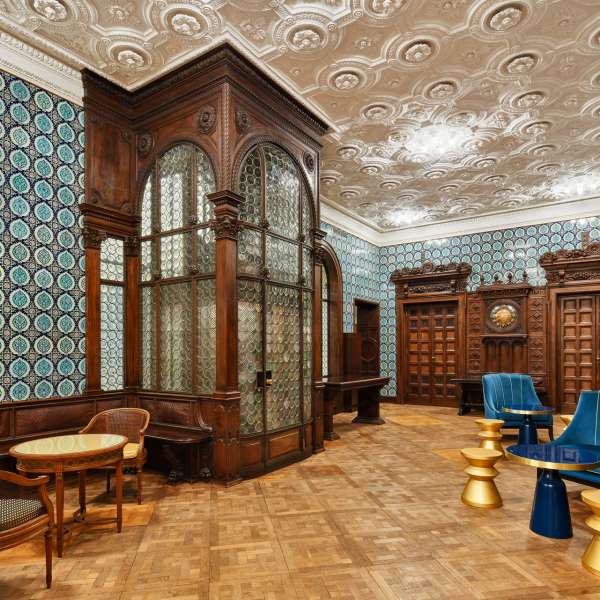 On 19th April 1914, at the height of Trieste's economic and cultural development, the insurance company RAS (Riunione Adriatica di Sicurtà) opened its new headquarters built in a neo-Renaissance eclectic style.
Designed by architects Ruggero and Arduino Berlam, the building was to be a symbol of economic power and work ethics and offer an opportunity to develop the city area where it was to be built. The building was constructed between 1911 and 1914 and resulted in a magnificent palace, with shapes and volumes of Renaissance inspiration, eclectic style decorations, marble and sculptures with a forceful visual impact. All this has been preserved to this day and enhanced with the restoration and opening of the hotel as DoubleTree by Hilton Trieste in December 2019.
****
DoubleTree by Hilton Trieste
In 2019, after careful restoration, the building reopened as the DoubleTree by Hilton Trieste. It has become a place of contemporary hospitality that, in addition to welcoming travellers, opens its doors to the public offering initiatives to share the ethical and cultural principles inherited from history with the townsfolk.