Trieste, a city which is a bridge between Western Europe, South-Central and Eastern Europe, which blends the Mediterranean and Central European characters. The ideal stage to tell a variety of stories. The directors who come here for the first time are fascinated; those who already worked here, return. For large international productions it is the ideal location for recreating landscapes which may be British, Russian, American, or Libyan.
Trieste is fascinating and dark, sunny and unusual, provincial and international, sometimes invisible but able to pierce the screen. Trieste is a city of architecture, sea and sunsets, buffeted by the Bora wind. A city which together with the great charm of the past keeps an industrial structure, making it full of contradictions.
And then there is the territory of its Province, which includes the towns of Duino-Aurisina/Devin Nabrežina, Monrupino/Repentabor, Muggia, San Dorligo della Valle/Dolina and Sgonico/Zgonik, where, in a few kilometers, you can have cultural experiences, food and wine, sports and leisure facilities that are hard to find in any other such narrow geographical areas.
In Trieste one lives the cinema all year round. From July to January, a number of international Festivals (the Trieste Film Festival, ShorTS, The Thousand Eyes, the Latin- American Festival and Trieste Science + Fiction) enliven the city's life.
It was here in Trieste that the first university course on film history in Italy started. It is where many film makers and those involved in the cinema were born. It is here that we have the Associazione Casa del Cinema (The Home of Cinema Association), the essential link between the realities of the film industry in the Trieste territory, that integrates activities, experiences, skills and assets.
To enhance all this, in 2016 the "Esterno/Giorno" itinerary was created inside a project promoted by the Casa del Cinema di Trieste, in partnership with Delegazione FAI di Trieste, l'Ordine degli Architetti PPC of the province of Trieste, Associazione Kinoatelje, Lister Sartoria Sociale and financed by the Province of Trieste.
The itinerary brings together a selection of films, TV series, videoclips and adverts shot in Trieste and its province. The contents of this itinerary are also available in Slovene.
Info: www.casadelcinematrieste.it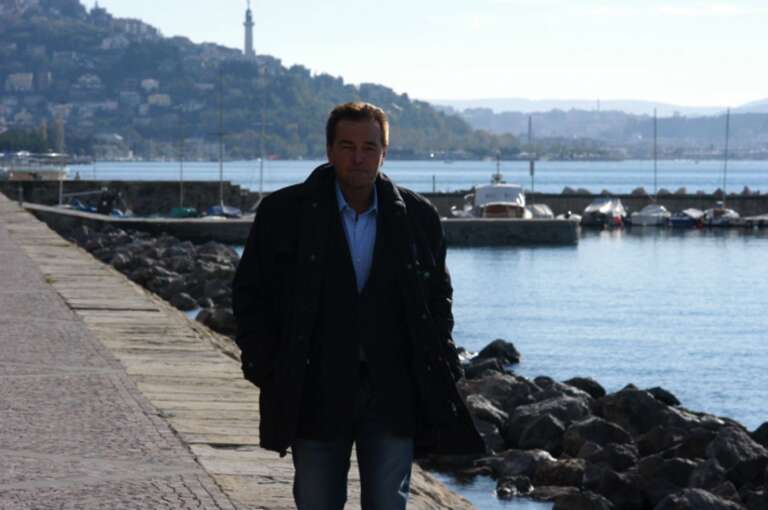 Taken from a short story by Leonardo Sciascia, the film tells the story of a young lawyer who decides to leave his job to help the most vulnerable and needy. The series has now reached its fifth chapter (in progress) and is set and filmed in Trieste, where for the purposes of the story, the seat of the Prefecture becomes the Court of Trieste, while the interior of the Palazzo Gopcevich, overlooking the Ponterosso canal, becomes the lawyer's chambers. The protagonist, Rocco Tasca, is played by Sebastiano Somma. Among the locations used in Trieste are the waterfront, the Grignano marina,